Aduno Mary Frida has been selected for the Chevening 2021 scholarship program to study for a Master's Degree in Inclusive Education at the Univerisity of Bristol in the United Kingdom. Frida is one of our inaugural Fellowship cohort members and facilitates learning at Clarke Junior School in Uganda's capital, Kampala.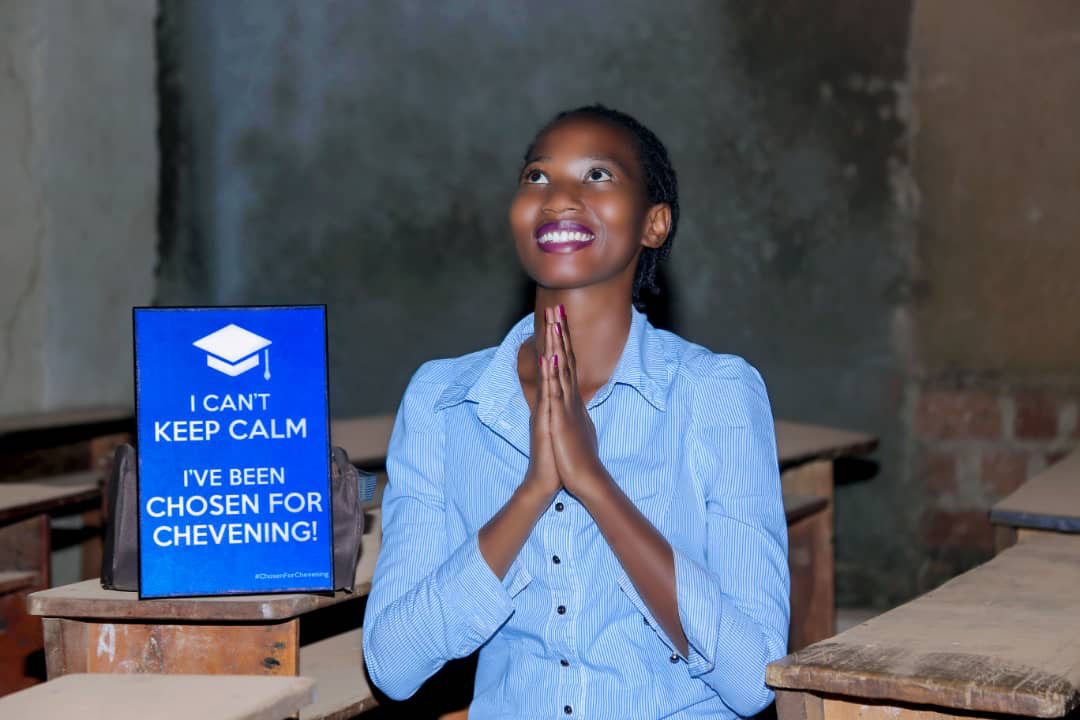 On Friday, August 20th, 2020, we caught up with Frida to talk about her new career opportunity and what inspired her to continue championing quality education beyond our Fellowship as an alumna.
What does receiving this prestigious scholarship mean to you and your career?
Receiving the scholarship is a dream come true. Having an opportunity to network with like-minded leaders from diverse communities is a great learning/growth platform. Exploring the United Kingdom and experiencing the cultural heritage is a big plus. I can't wait to visit the London Eye, London Bridge and Buckingham castle.
What program are you going to major in and what inspired you?
I am going to major in an MSc inclusive education. The government asserts that equitable access to education is the right of every individual. I believe this is only possible if teachers, who are the most important piece in teaching and learning, are intrinsically motivated to teach with passion, innovation, and creativity. I believe that this can be achieved through collaboration and peer learning.
This belief is influenced by experience teaching children who experience exclusion in terms of their social status, gender, school programs, geographical location, and access to quality.
How did the Teach For Uganda Fellowship program prepare you for this?
The Teach For Uganda Fellowship allowed me to see the injustices in the education system firsthand. It also allowed me to challenge myself and get out of my comfort zone to support children, the Butuntumula community, and the teachers. Above all, it gave me a network and an opportunity to create strong relationships with people who have become my family, accountability partners and supported me in all my career aspirations and life in general.
During her Fellowship program, Frida and her co-Fellow Moses Ruharo transformed their placement school of Buntuntumula UMEA Primary School in Luwero District by erecting a school fence and installing electricity to allow pupils to study during the night.
The pair frequently visit their former placement community in Luweero District since graduating from the Fellowship to join our Alumni program in 2019.