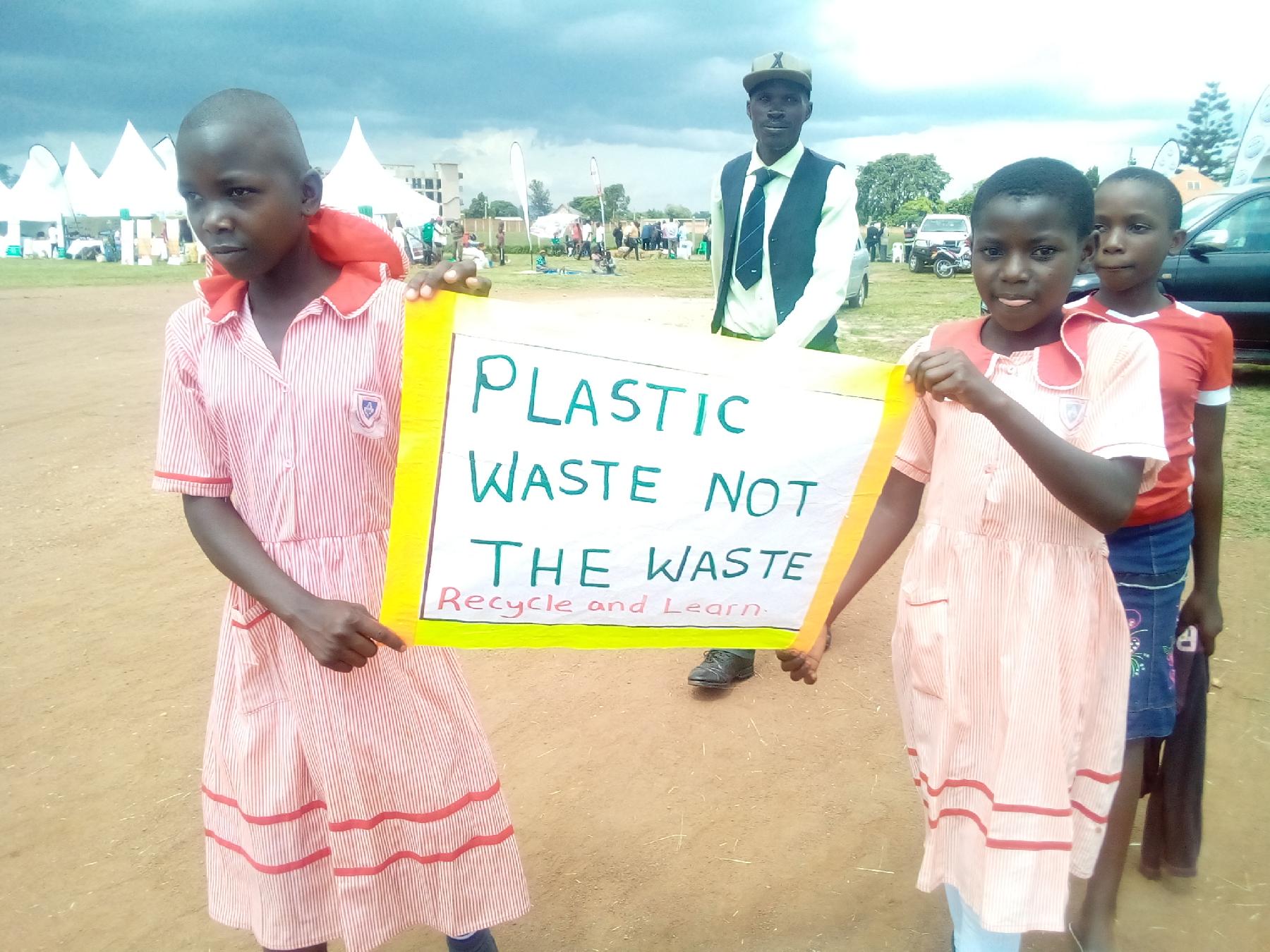 On November 14th, we had the opportunity to visit Chandia Judith, a Teach For Uganda Fellow who was in the final days of her two-year teaching fellowship program. Judith holds a Bachelor's degree in Social Work and Social Administration from Kampala International University, and she is passionate about promoting climate education.
During our visit, we found Judith with a group of her learners, who were reading and rehearsing poems about climate change. The group also created several items from recycled plastic bottles, showcasing their efforts to reduce plastic waste and combat climate change.
Judith shared with us some of the challenges she has faced as a teacher in a low-income community, including limited access to resources and support. Despite these challenges, she has remained dedicated to providing her students with the best possible education and inspiring them to take action on climate change.
She believes that by providing her students with the knowledge and skills they need to understand and address this global issue, she is empowering them to become leaders and agents of change in their own communities.
We spoke with Judith about her passion for climate education and the initiatives she has put in place to educate her community about the importance of addressing this urgent issue. She shared with us her plans to continue promoting climate education and environmental conservation in her community, even after her fellowship comes to an end.
Who are you (Name), area of operation (Where) and role (What do you do)?
My name is Chandia Judith, I'm a Teach For Uganda Fellow at Lusenke Church of Uganda Primary School in Luwero District. Besides being a full-time classroom teacher, I'm passionate about climate change education and it's something that I have strongly practised during my Fellowship journey with underserved children and communities.
What are you passionate about and what have you done practically to see this passion come to life.?
I'm passionate about climate change education. I formed Lusenke Church of Uganda Primary School Environmental club with 37 learners both boys and girls aged 10-16 years, and Rise and shine Environmental Warriors with 20 learners aged 03-09 years.
I later involved their parents who are part of the community and we formed Nezikokolima Environmental Group (NEG) with 40 members including teachers and the community. I also organized my learners to clean Lusenke trading centre as a means of sensitizing the community on the urgent need to adopt, adapt and mitigate climate change.
I have participated in a global contest award to create awareness on "children too are advocates for climate change". It's my solidarity with the world to get to understand that vulnerable children and communities are affected greatly by climate change and at one point they can be part of the solution.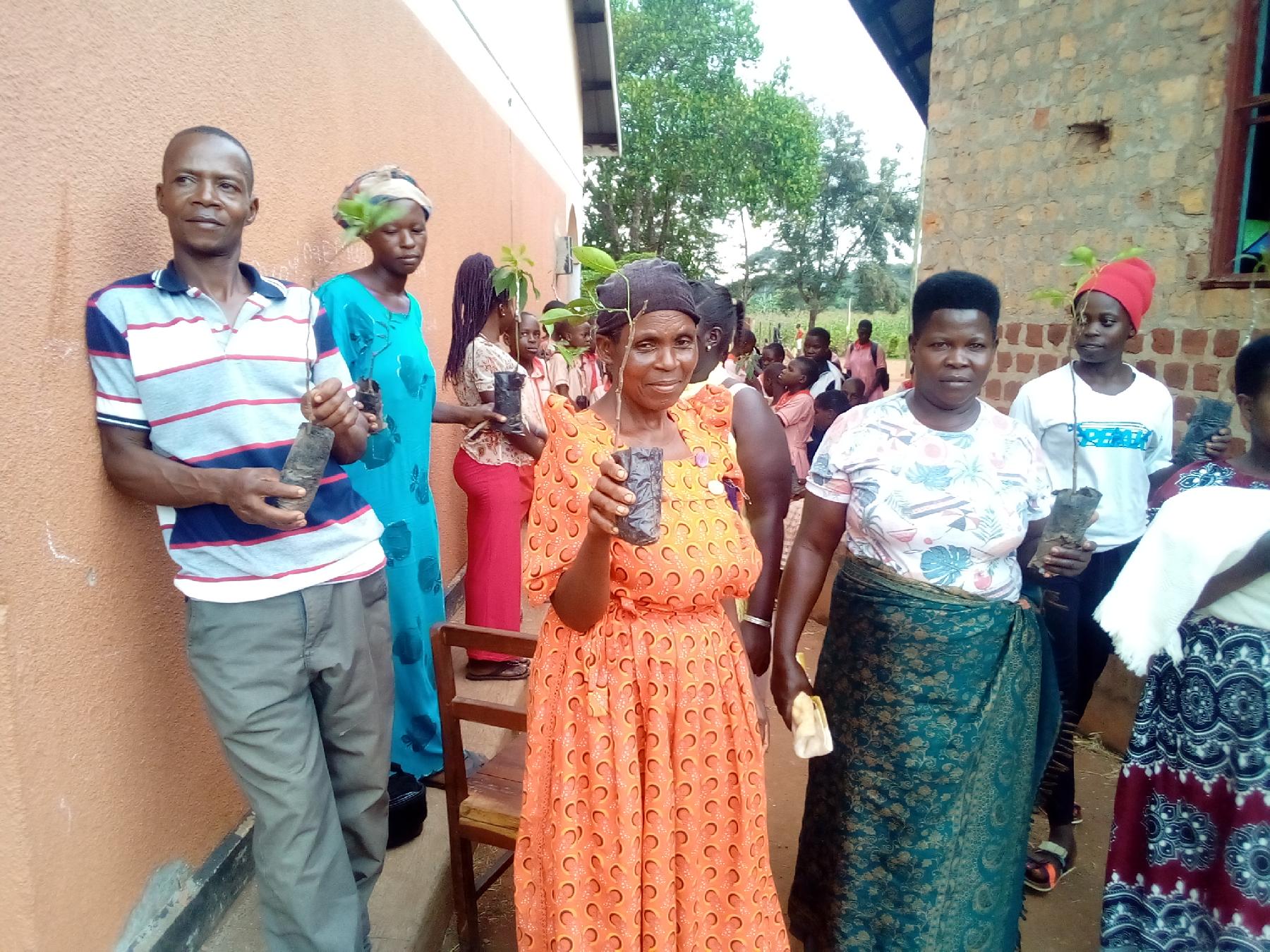 Why do you stand for this idea among all things?
Before joining the Fellowship, I didn't have any idea of how we human beings are exploiting natural resources and subsequently causing a climate catastrophe. The Fellowship nurtured and open my eyes to the reality of climate change – and I can comfortably say that I'm a climate champion.
I'm also passionate about working with children. I work with vulnerable children who lack information on climate change and the environment yet their livelihood depends on it. Climate change affects them leading to low yield – and as such, they depend on a meal or starve hence missing school. This affects their school attendance and, in most cases, may cause a number of them to drop out.
If we continue to offer them climate change education we shall have solutions to some of the challenges and we shall see the change we want. Children too can be part of the solution so we must train them now.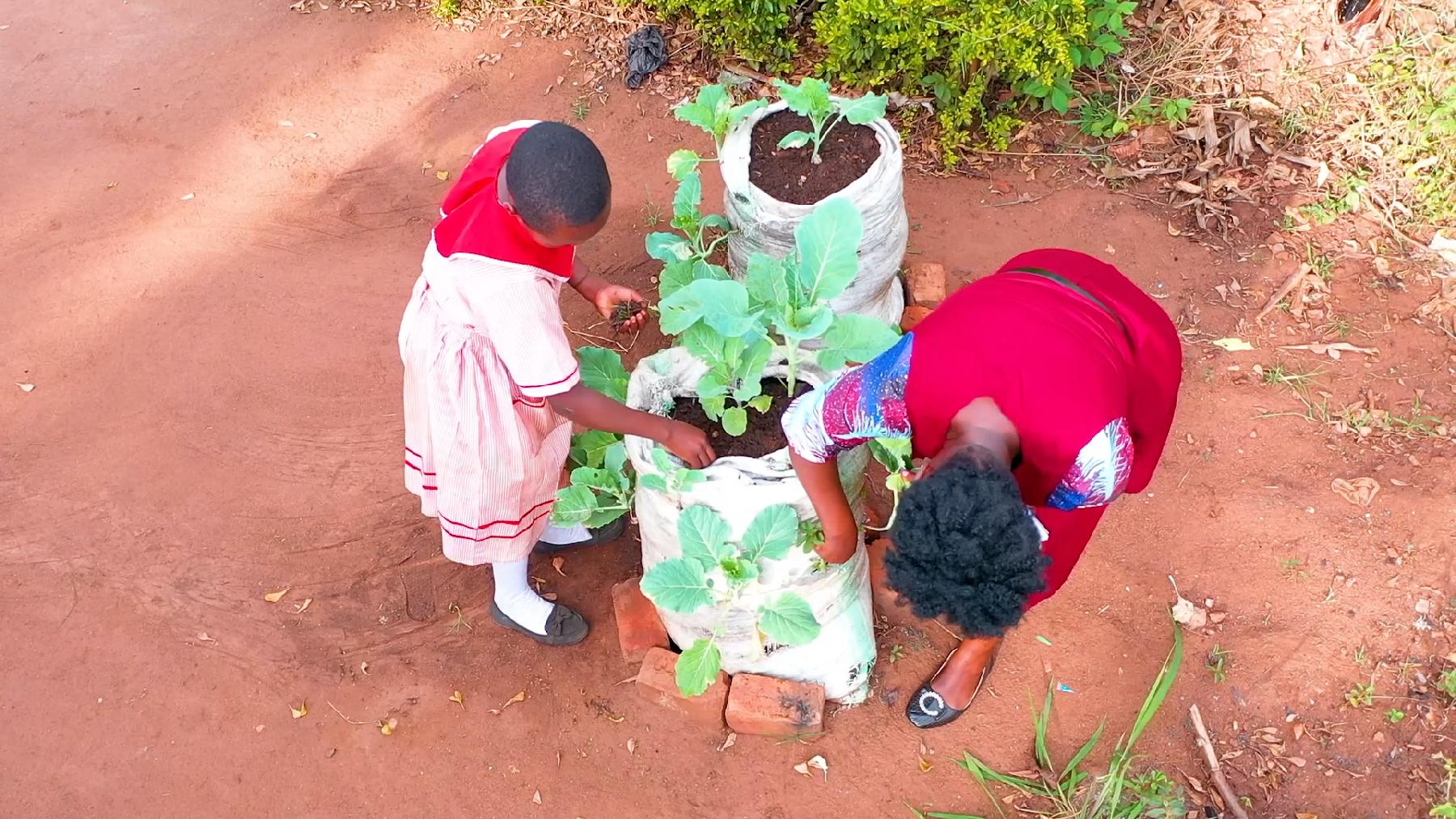 What is the future of this initiative like for you as an individual and the people that are involved?
Children belong to the school and it's their right. I came up with a campaign "Children Must Go To School". They are future leaders. If we don't educate them now then their future is uncertain. My vision is to see both boys and girls remain in school and complete their education. There is a close relationship between climate change and education; if we train children to take up green initiatives at school then we shall have a sustainable future which is beneficial to all of us after all climate change is about justice and development.
We were deeply impressed by Judith's commitment to her students and her passion for climate education. Her dedication and hard work are a testament to the power of teachers to make a lasting impact on the lives of their students, and we are grateful to have had the opportunity to learn from her.
On 2nd December, Judith was among 26 Teach For Uganda Fellows who graduated from our Fellowship program after 2-years. They are now part of our alumni program which brings together like-minded individuals who are passionate about advancing equitable access to quality education in low-income communities.