Unique Learning Initiative Launched to Support Educational Progress of Underserved Children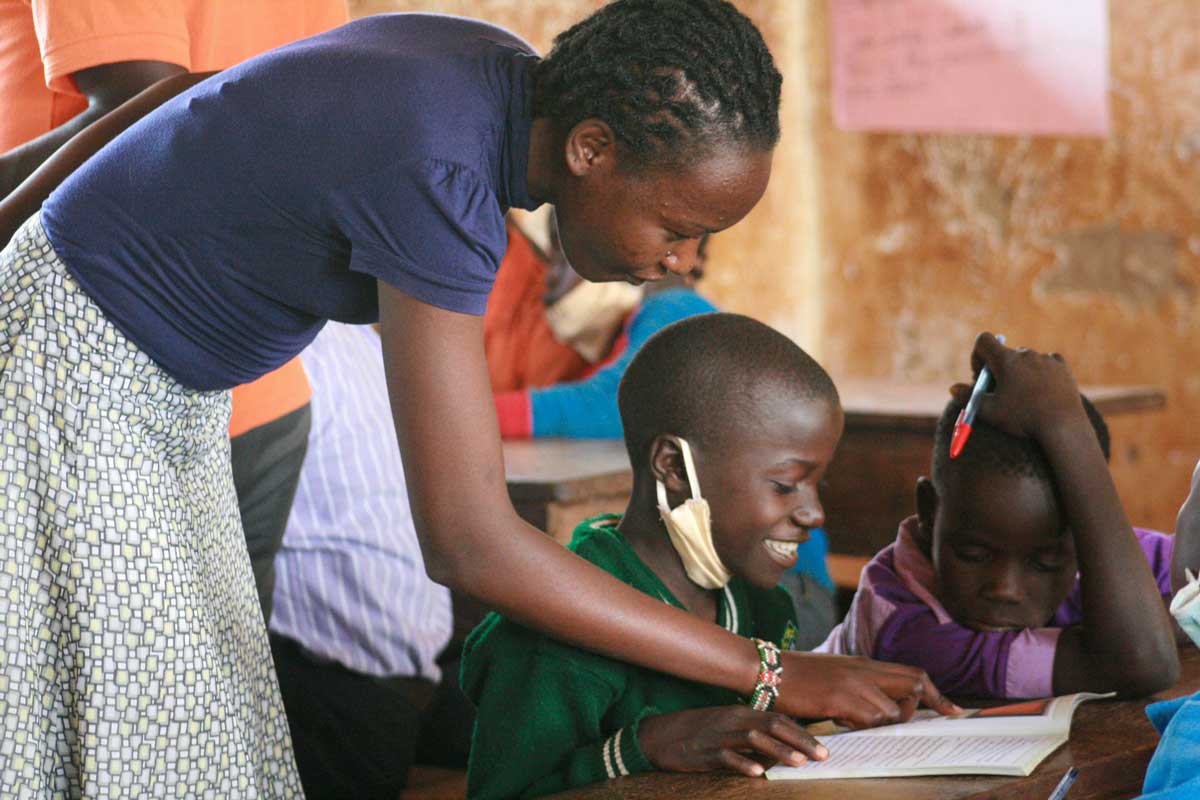 Teach For Uganda Fellow Faith Aanyu facilitating learning at Wandegeya Primary School in Mayuge District in March 2021 before the 2nd wave of the COVID19 pandemic
The school closures have affected 15 million students in Uganda, especially the marginalized children in far-flung communities without access to electricity, internet, television, and limited radio coverage unlike their counterparts in urban areas.
On Tuesday, August 17th, 2021, we launched the Tele-Learning Initiative (TELI), a unique initiative to support the educational progress of the underprivileged in rural and underserved communities during the nationwide school closures caused by the new wave of the COVID19 pandemic.
We believe that TELI is important in several ways, key to these include; promotion of children's interest in education, continued learning opportunities for rural children, and provision of emotional support to both parents and children who continue to endure the effects of the COVID-19 pandemic.
In 2020 at the height of the pandemic, we innovated Community Cluster Learning Pods (CCLPs) and piloted digital learning to enable continuity of learning amidst the pandemic. We also distributed workbooks and readers to support learning. During CCLPs, a Teach for Uganda Fellow worked with their placement community to identify a central location where learning pods of five to ten students meet while following prescribed COVID-19 prevention procedures.
How will TELI work?
The Tele-Learning Initiative will be delivered by our Fellows and will last 15 to 30 minutes targeting 10 learners per day. The content for the TELI learning has been developed and reviewed readily to be used by Fellows while conducting lessons. The lesson plans have also been prepared and uniformity considerations have been made to enable Fellows to deliver lessons effectively.
The parents or caregivers, whom we contacted about this initiative, will be required to have their phones charged and supervise the learning process for their children. TFU will continue to engage parents or caregivers and local leaders to support this initiative through awareness sessions using different media of communication. This is aimed at influencing parents to actively participate in the learning of their children.
TELI is also designed to offer emotional and mental support to both learners and their parents who have faced the effects of the COVID-19 pandemic. The Fellows will be in a position to offer SoP reminders to parents and learners and at the same time, TFU will provide mental support sessions to parents who have been affected by the effects of Covid-19.
"The success of the Tele-Learning Initiative depends on the will of parents to aid the learning of their children during this extraordinary times when schools remain closed and Teach For Uganda shall engage parents to support this initiative but the end in mind is the child," says Teach For Uganda's Head of Program David Moses Okello.
Through this initiative, we will be able to reach over 700 parents and 1500 pupils in Luweero and Mayuge districts.