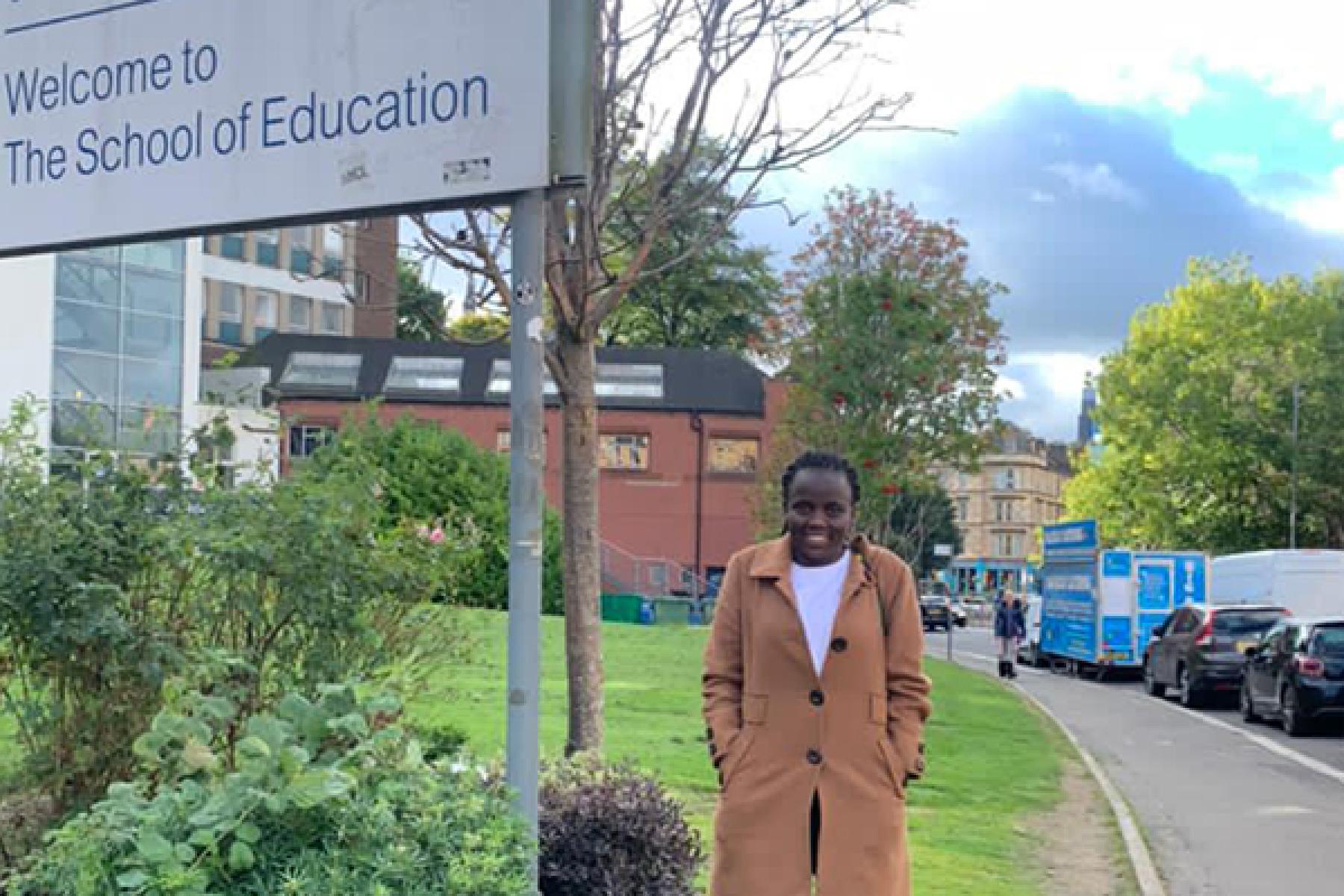 Teach For Uganda alumnus Esther Chebijira was among 19 Ugandans chosen for the Chevening Scholarship to study in the United Kingdom. She is currently pursuing a Master's degree in Inclusive Education: Research Policy and Practice from the University of Glasgow.
The Chevening Scholarship is a program funded by the UK government's Foreign, Commonwealth and Development Office and partner organizations. It offers individuals the opportunity to study for a one-year Master's degree at any leading UK university. These scholarships are awarded to exceptional current or future leaders in a variety of fields.
Chebijira Esther is a passionate and dedicated teacher who is committed to girls' education and its power to transform the world. She holds a Bachelor's degree in Education: English language and literature from Makerere University.
Esther achieved notable success in her time as a Teach For Uganda Fellow at Kalagala and Bwiwula Primary Schools in Mayuge District, including an 80% retention rate for girls, improved academic and non-academic performance, and an increase in the school's overall population.
She also helped girls understand and manage menstruation. In 2020, Esther was named one of the three most outstanding teachers in Uganda.
In addition to her teaching, Esther has also worked as a community facilitator for Kaberamaido US Partners, and a mentor at Educate! Uganda, a country ambassador for Peace First, and a volunteer for Youth by Youth, among other organizations.
And I arrived at my dream university @UofGlasgow The people, the architecture, very beautiful campus, coming here is the best choice. I am in love. My professors, tutors and fellow students at the school of Education have been so supportive so far. - Esther Chebijira.
Esther is driven by her aspiration to work with different stakeholders to create a world where women and girls are supported to dream and thrive. She is a true champion of girls' education and an inspiration to us all.
Her passion and dedication make her a standout in her field, and her achievements speak for themselves. Esther is a force to be reckoned with in the world of girls' education.