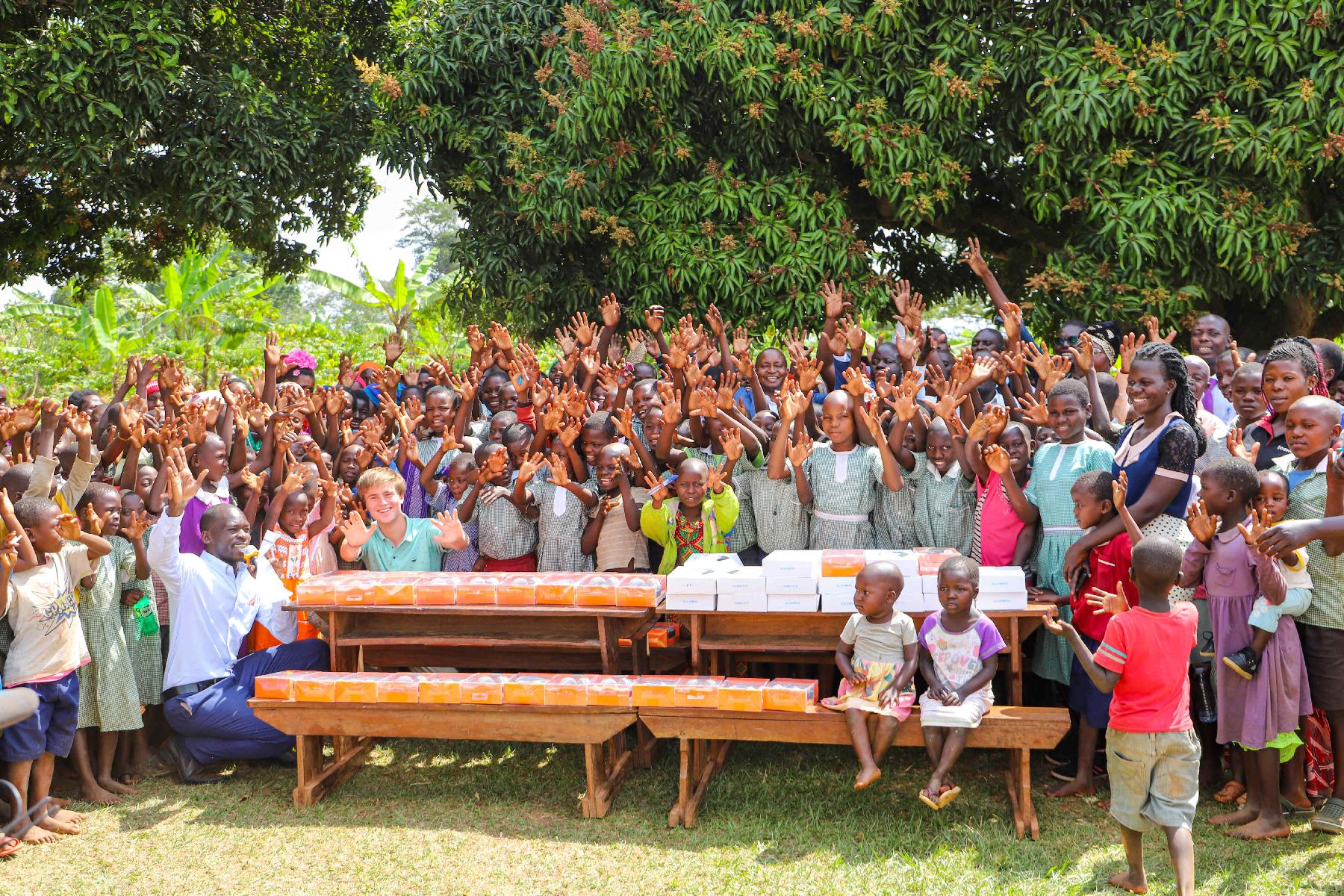 New digital learning sites for three primary schools in the Mayuge district have been launched. The sites are expected to help the pupils better understand literacy and numeracy as they watch what they learn in class on tablets.
The digital learning sites of Buswikira, Kigandalo, and Musita Muslim primary schools were launched recently by Mayuge inspector of schools Fred Muwubani, who was accompanied by Teach For Uganda Executive Director James Kassaga Arinaitwe and Nate Cohen, a funder from Student Change Makers, a US-based non-governmental
The learning sites, equipped with tablets, headphones, and loudspeakers, among others, are expected to ease learning for pupils. Solar panels of between 1KW-500KW were also installed to provide power to the sites.
While launching the site, Arinaitwe said the technology at the site has come up as a fundamental tool that is taking the world towards digitization. He added that the program was also supported by War Child Holland. Arinaitwe said the launch brings the number of learning sites to eight in Mayuge and urged parents, teachers, and headteachers of the three schools to jealously guard the digital tabs.
Moses Ariong, the Development and External Partnerships Manager at Teach For Uganda, said they expect to distribute 350 tablets, 20 loudspeakers, and 20 projectors to 28 schools in the pilot districts.
Mpungwe sub-county LC3 chairperson Hamisi Magumba said having interactive learning tools for the children is a good step towards development.
Original article was published in the Newvision