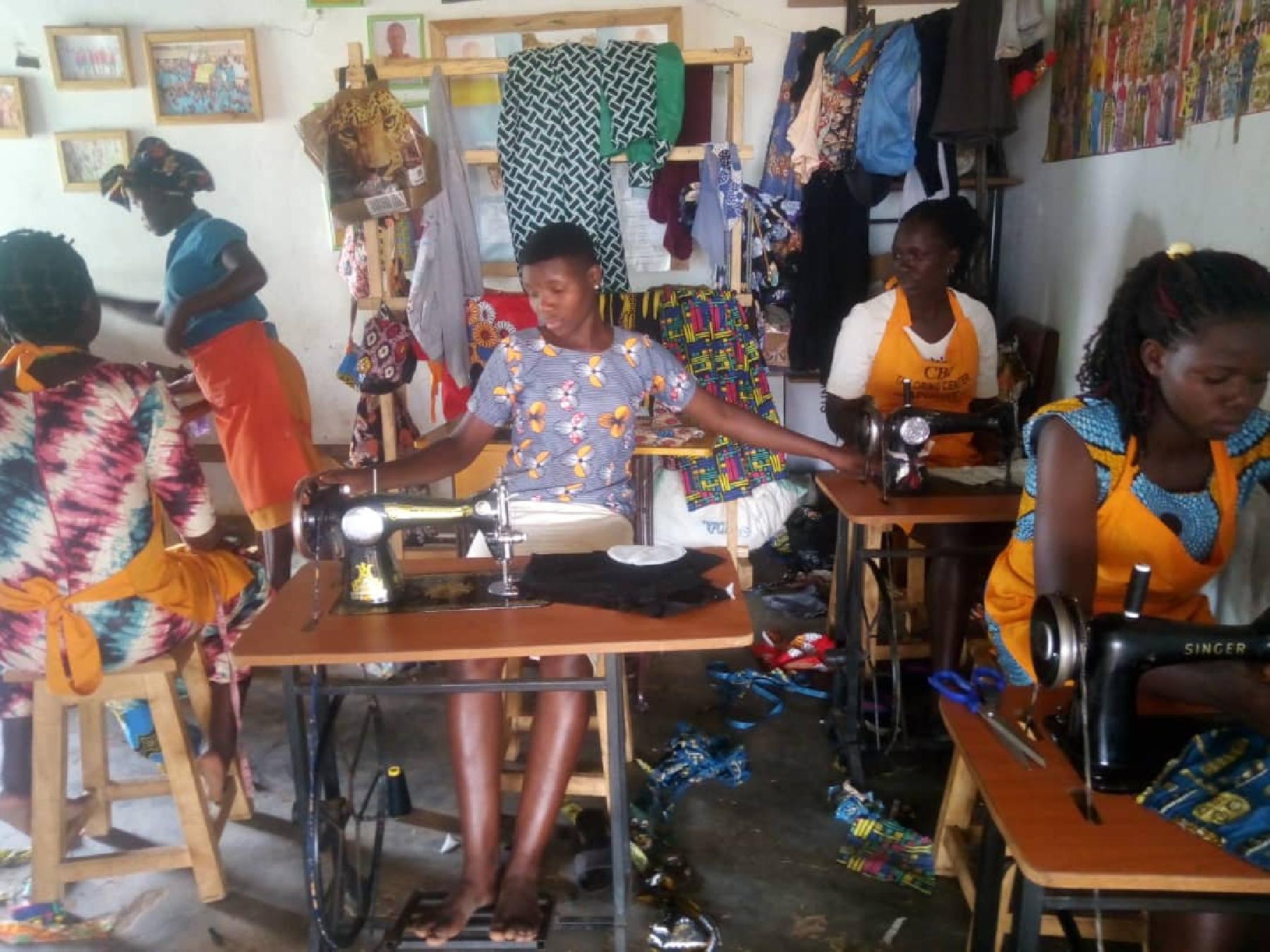 A few days ago, I wrote about the plight of pensioners in Uganda and how some of them are being tossed around to get their pensions. Some do not receive their pay because "names were deleted" from the payroll erroneously, while others are getting less pay because "files to rectify the pay discrepancy claims got lost". Some have completely given up the chase after long years of queuing in various offices for help. It turns out that most households with a pensioner have experienced one or two of these scenarios, with many giving up and praying for a better future in the afterlife. It was a draining story and I got feedback from many who associated with those scenarios. But not all is gloom and doom in our motherland.
Hidden in the villages of Kumi district in eastern Uganda (Teso) is a young man who has beaten all odds to bring relative success and hope to his village. Growing up in a peasant household in Kumi, he often went hungry due to food insecurity challenges that perpetually affect most households in Teso. He often stayed without a meal the whole day while at school, though some days he would share with friends a roasted potato and accompany it with water from the school borehole. Those who grew up in the rural setting in Uganda know what am talking about, our stories are no different, though our resilience knows how to separate the strong from the weak.
Charles had a dream, he wanted to complete school and learn as much so he can have an opportunity to live a sustainable livelihood different from others in his village. He always found some form of encouragement to never give up on his dream of attaining a degree and later finding a sustainable income source to help his younger siblings also go to school. After the perseverance and laser focus, Charles went through the nasty 13 years of primary and secondary education and got a scholarship to study a bachelor's in Education (Biology Major) at the Mbarara University of Science and Technology.
His charming voice, purpose-driven life, and lived experiences made him sweep all the monied competitors, sons and daughters of ministers, and rich milkmen in Mbarara to become the first Guild president of MUST hailing from Teso sub-region in eastern Uganda. Am super proud to know this gentleman, having worked with him as his mentor while he was taking on the Teach For Uganda Fellowship. But there is more about him that drove me to write about him today.
Charles returned to his community after serving his 2-year fellowship deployment in a rural highly underprivileged school in Luwero - where he totally transformed the school and mobilized resources to build 4 units of teachers accommodation, a school library, and started a sports club, having won a grant with the Huracan Foundation from the UK. While in his community, he realized that girls were mostly dropping out of school and facing increased abuse and frustrations in life.
There is little to no chance of success for a majority of girl children in rural Uganda that are not empowered enough against the dangers of engagement in early sex, early marriages, or dropping out of school. In fact, nearly 7 in 10 girls in rural Uganda have fallen victim of these circumstances, finding themselves hopeless and helpless in the deep corners of our underserved communities. This was exacerbated by the arrival of COVID as we (readers) all know by now.
Charles organized the girls to start a football club, following his experience in Luwero district with the students of St. Jude Mwangi Primary School. In what he calls the "Mustard Seed Project", he started running training clinics during holidays to keep the girls busy in productive sports activities and away from the dangers that could lead them to drop out of school.
He incorporated sex education (reproductive health), joint community work activities and vocational skills transfer into his sports initiative. His girls have competed with some of the best women's football teams in Uganda, including Olila High School that were previously national Champions. But Charles has continued to luck resources and equipment to train his girls, now 250 in number.
He recently mobilized 3 tailoring machines and started a skilling program to target some of his girls that got pregnant during the lockdown. 12 of the girls are now students in this tailoring class of 3 machines run by a local artisan, and Charles hopes to have all the 250 girls and other child mother's in the community join this and other skilling courses that he hopes to run.
With your support, Charles could transform his community and reach across Uganda with a model that incorporates mentorship, talent development, skilling, and sex education, especially for girl children whose future is no longer safe under the prevailing situation in rural Uganda.
In case you want to help Charles and his girls realize their dream, please contact him directly at +256 787 199745. Share this story widely until he gets 50 machines to skill the girls by the next month!
FYI: A tailoring machine that can serve up to 5 girls a day, and last for over 10years, goes for only 300,000UGX ($90). Let's give a smile to these girls and enable them to realize their inherent potential
Moses Ariong
Partnerships and Fundraising Manager at Teach For Uganda